honor your evolution.
Humans evolved to be on the ground. Children live on the floor. Many cultures value floor sitting. It's time to return to the positions that our bodies naturally love.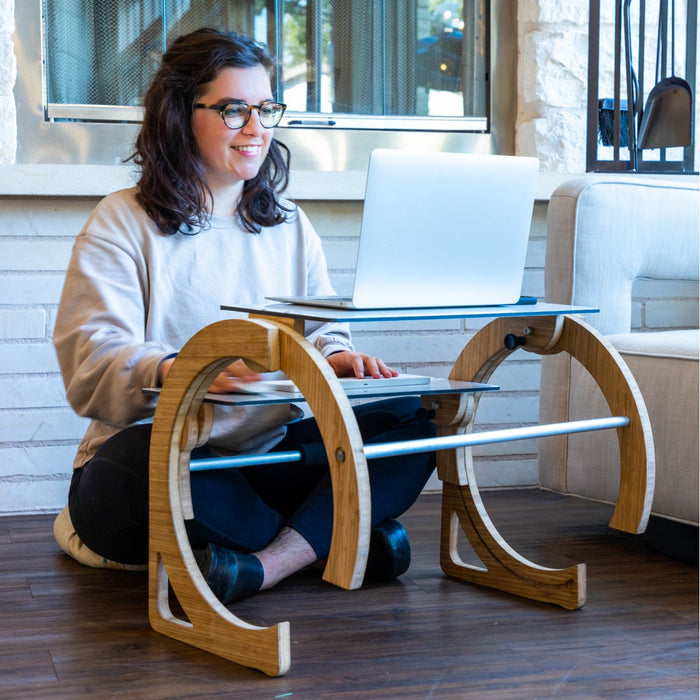 don't sit still.
If you spend most of your day on a laptop, then the right laptop desk is not about convenience or comfort or budget. It's about finding the lifestyle your body wants.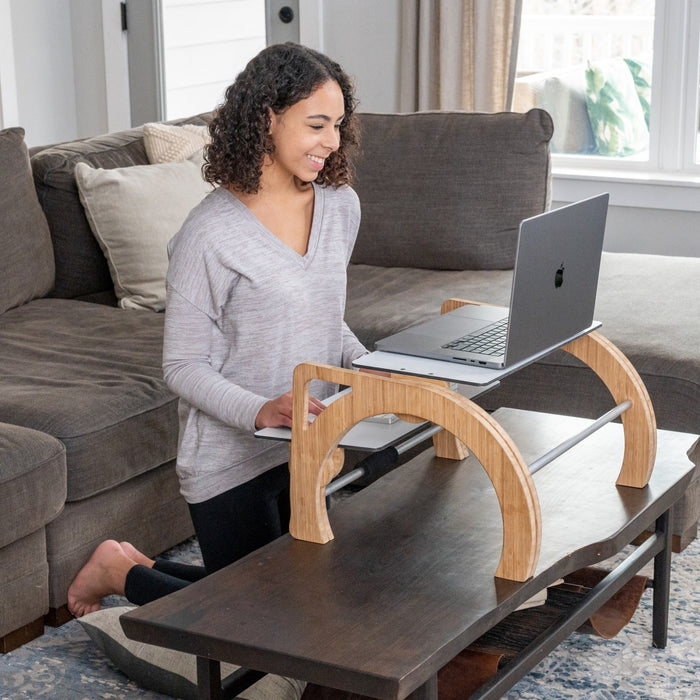 let the body love what it loves.
For the 8-12 hours a day your body is at rest, don't imprison it in a chair. Stand, kneel, squat, sit cross-legged, recline, and lie down.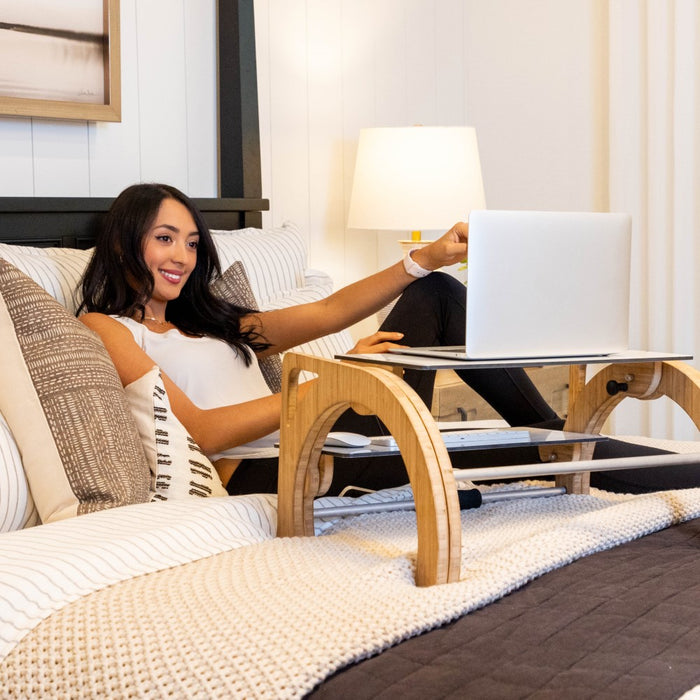 make your spine happy.
The head wants to soar atop an erect spine; the arms want to rest with open shoulders. That's why the lunadesk has two surfaces to transform any desk or table into a standing desk.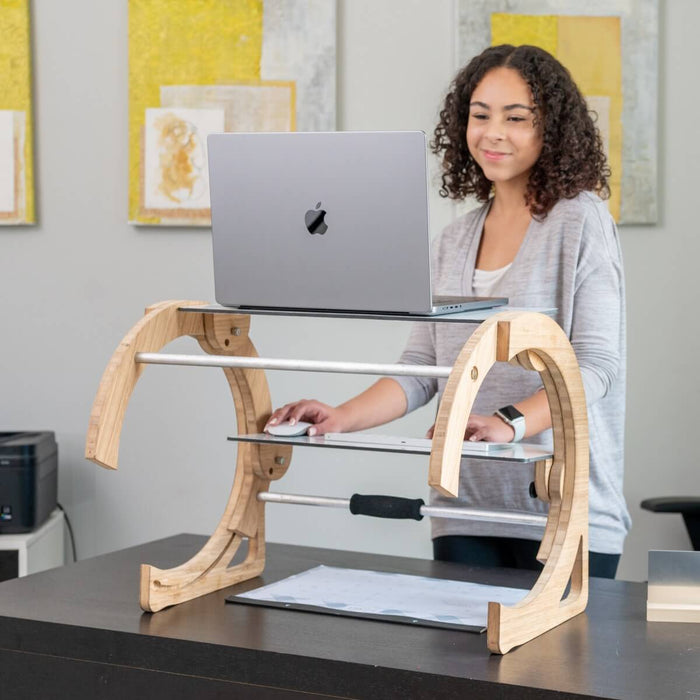 change shape with your desk.
The lunadesk waxes and wanes between half moon and full moon phases to meet your body where it's at.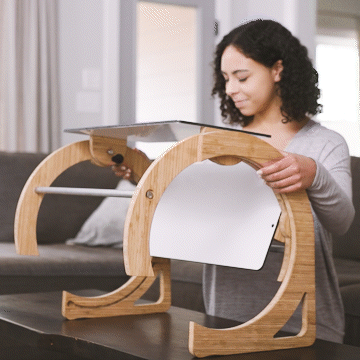 stay organized.
Jot down whatever you like directly onto your work surface with a dry-erase marker.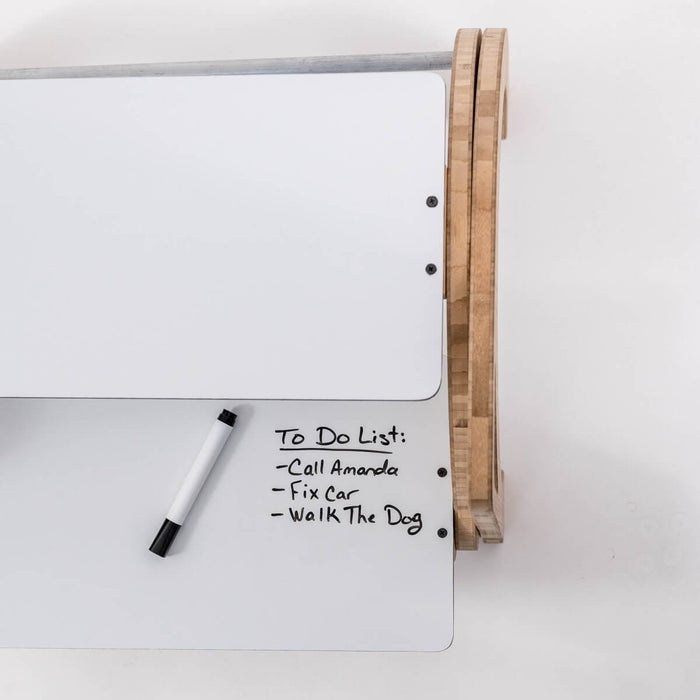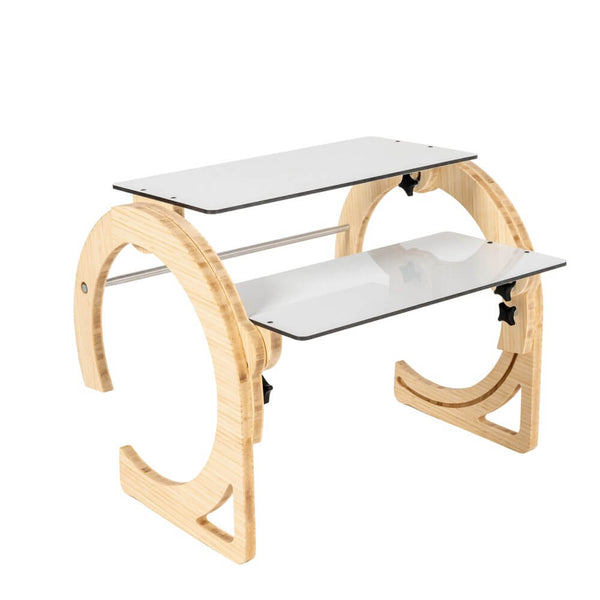 light and strong

The Lunadesk only weighs 10 pounds but comprises bamboo that is harder than oak or maple, and you can lean your elbow right on the trays and they won't budge.

oversized whiteboard trays

The Lunadesk's 10 x 20-inch trays can fit any laptop, and you can draw or doodle directly on them with a dry-erase marker.

lifelong quality

The Lunadesk comprises bamboo, aluminum panels, and stainless steel hardware designed to last forever.

made in the USA

We proudly work with a Texas-based woodshop that pays a living wage, and we source everything from American manufacturers.
your best position is your next one.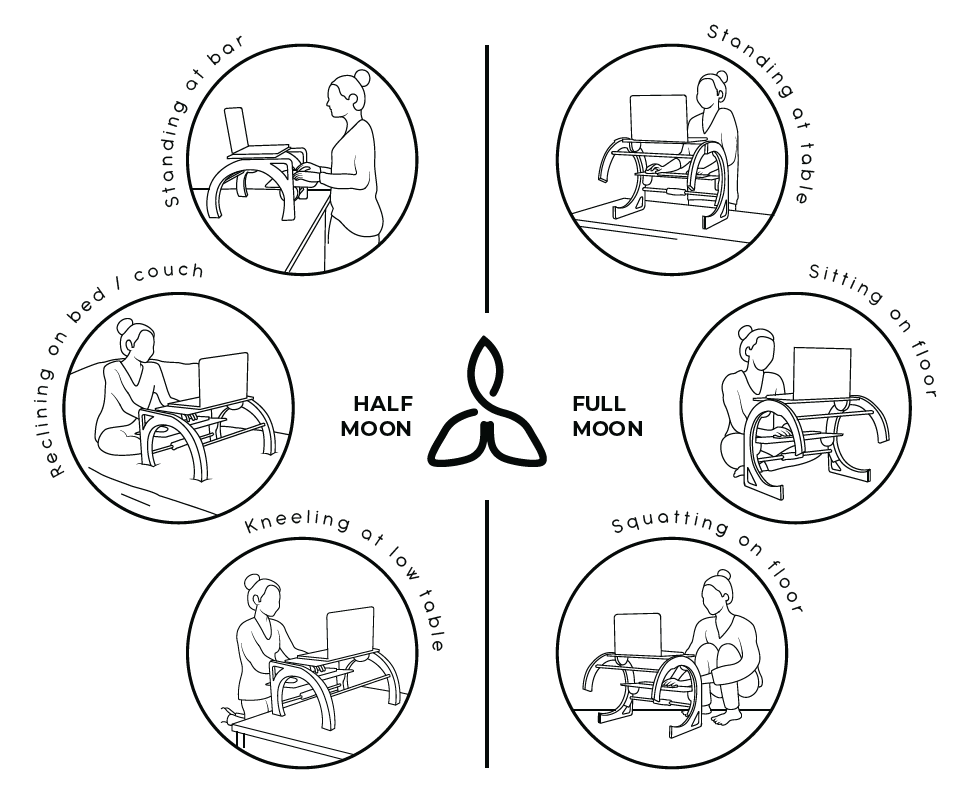 feedback from other floor sitters
The ability to use this while sitting on the floor is a game-changer. I don't know any other products that do that and can also turn a work desk into a standing desk.
The Lunadesk honestly changed how I work! Being able to move between so many different positions around my apartment made working at my laptop a whole new experience.
A MUST for anyone seeking a more ergonomic and sustainable work flow. When I tried out the prototype, my desk set up was the envy of all my co-workers 😂
Got the desk put together, easy peasy! It's so nice, I love it already! 
Thanks!!! I got it and I'm in love!!!!!!!