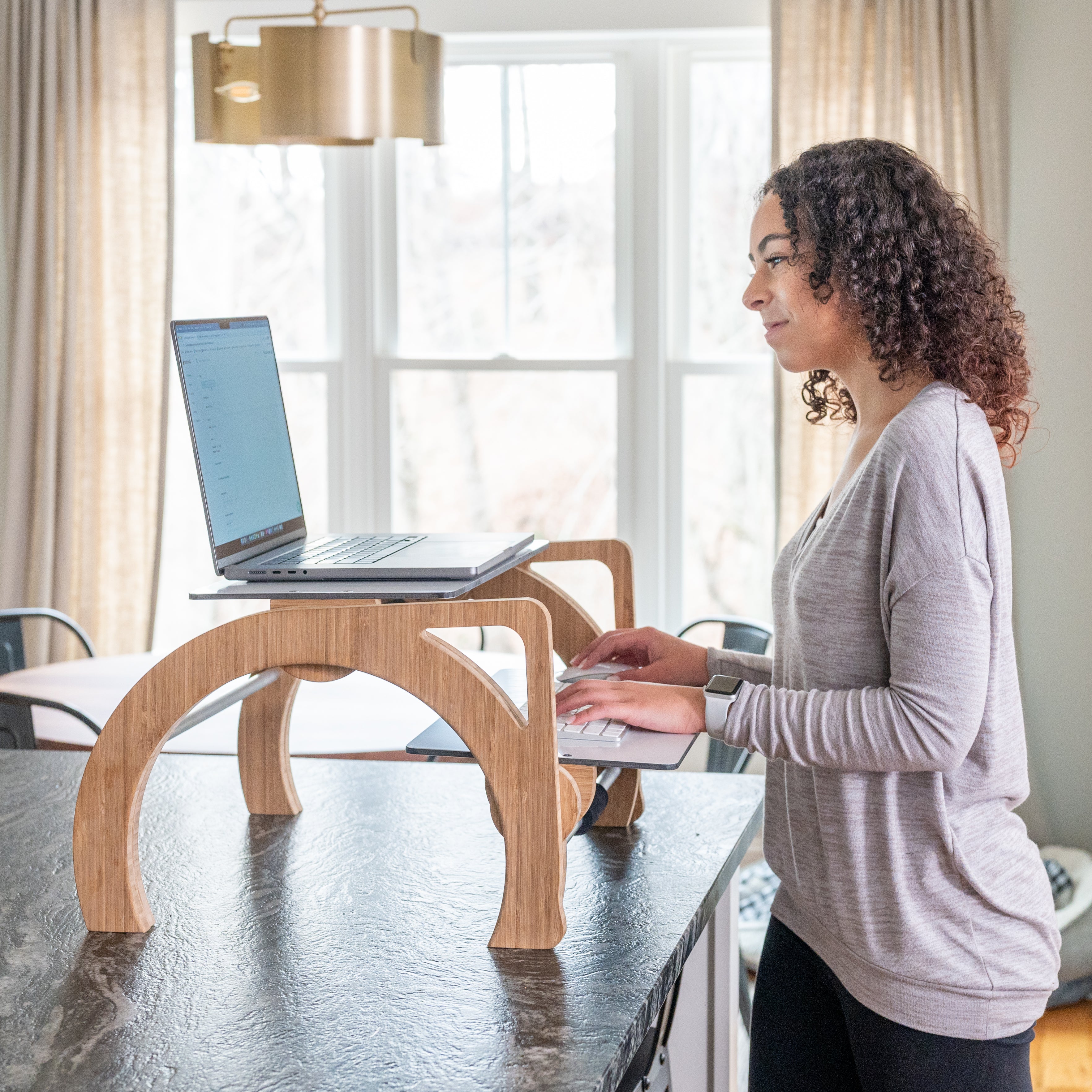 Now Introducing
The Anywhere Desk
The human body was made for movement, and the mind feeds on variety. Change up your posture and your location with Lunadesk to dodge the health pitfalls of staying in one spot too long while also stimulating your creativity with diverse settings -- think kitchen, porch, bedroom, poolside, and more. 
Designed to Fit Your Lifestyle
If your day primarily revolves around a laptop, the ideal laptop desk isn't just a matter of convenience, comfort, or budget. It's about aligning with the lifestyle your body craves.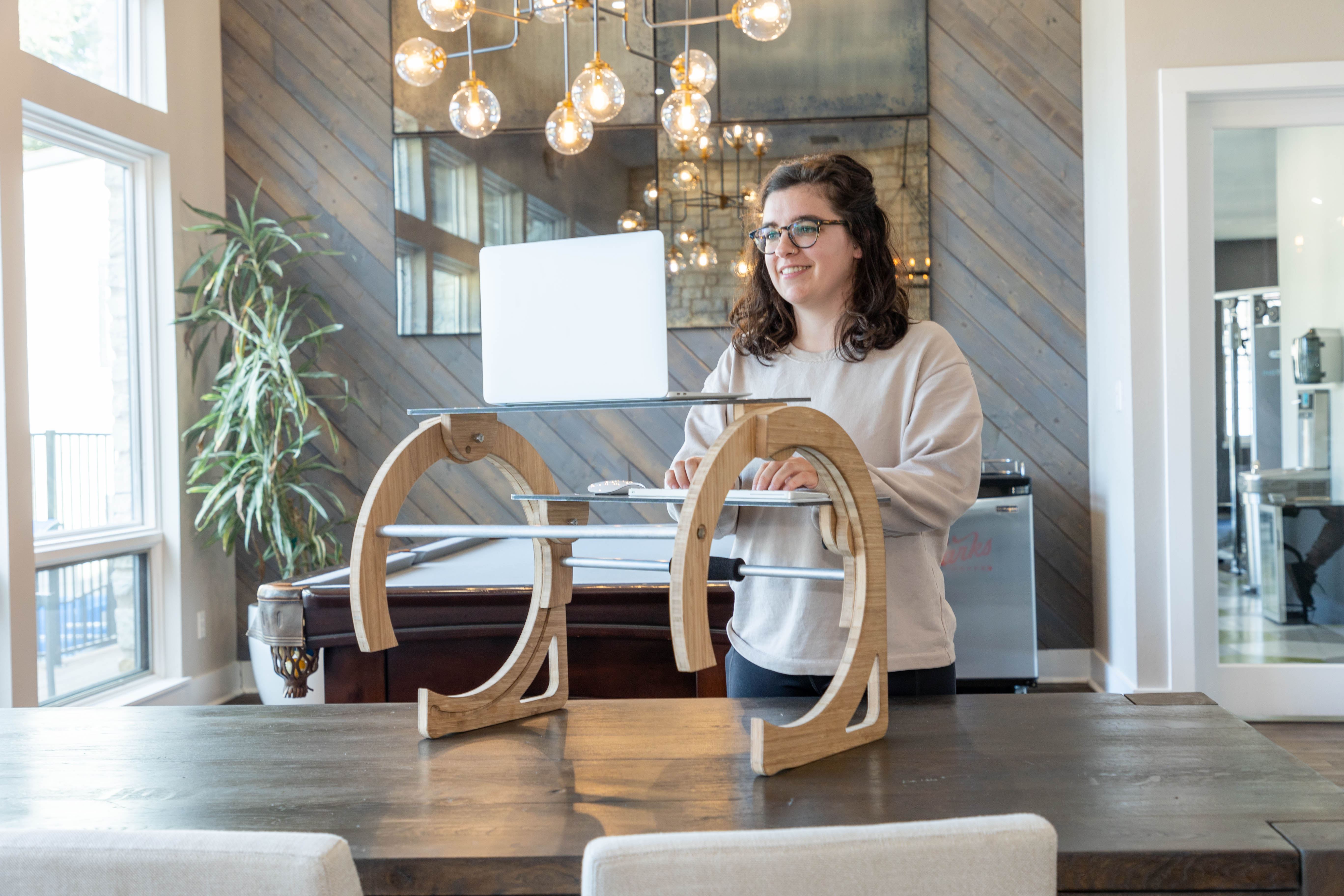 A MUST for anyone seeking a more ergonomic and sustainable work flow. When I tried out the prototype, my desk set up was the envy of all my co-workers.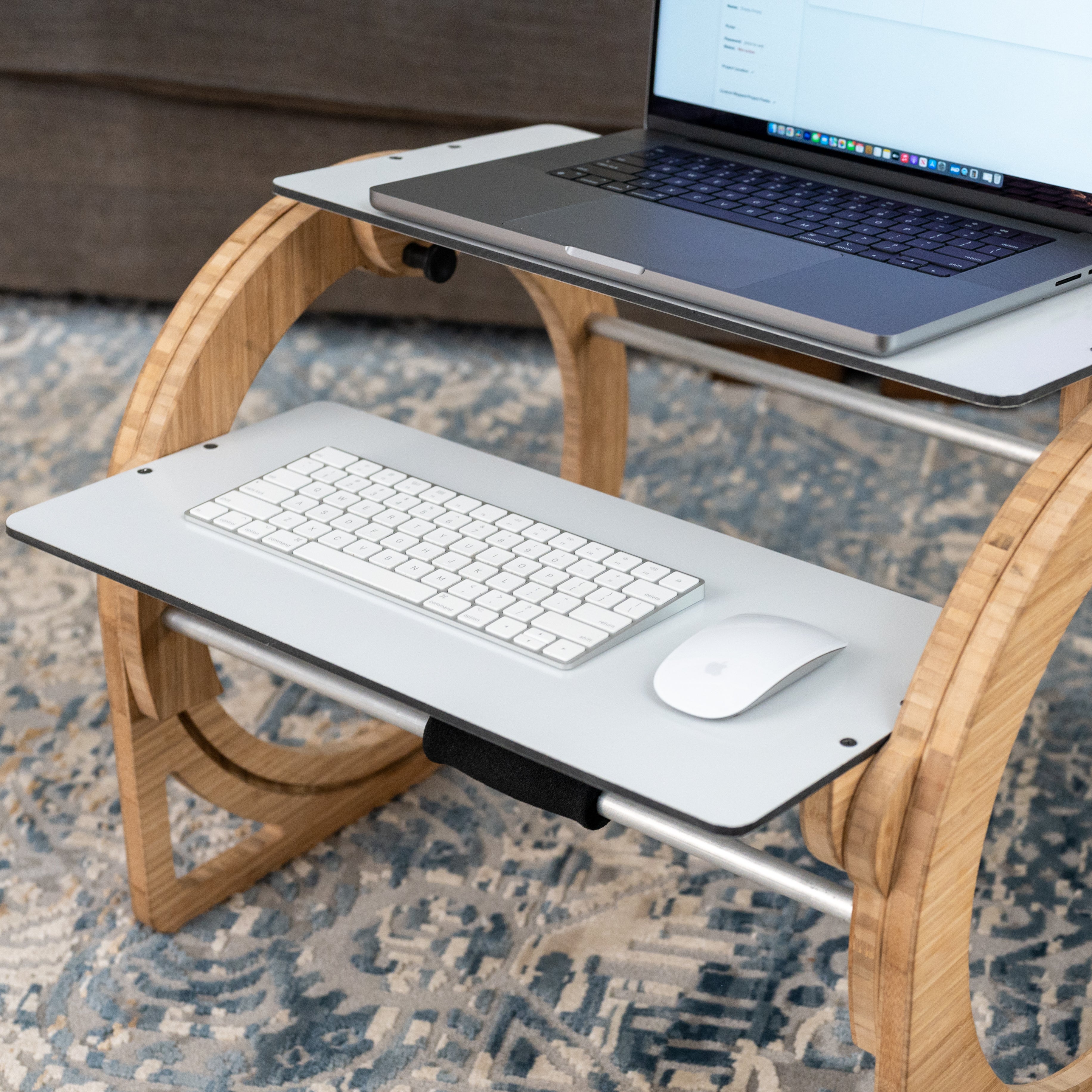 The ability to use this while sitting on the floor is a game-changer. I don't know any other products that do that and can also turn a work desk into a standing desk.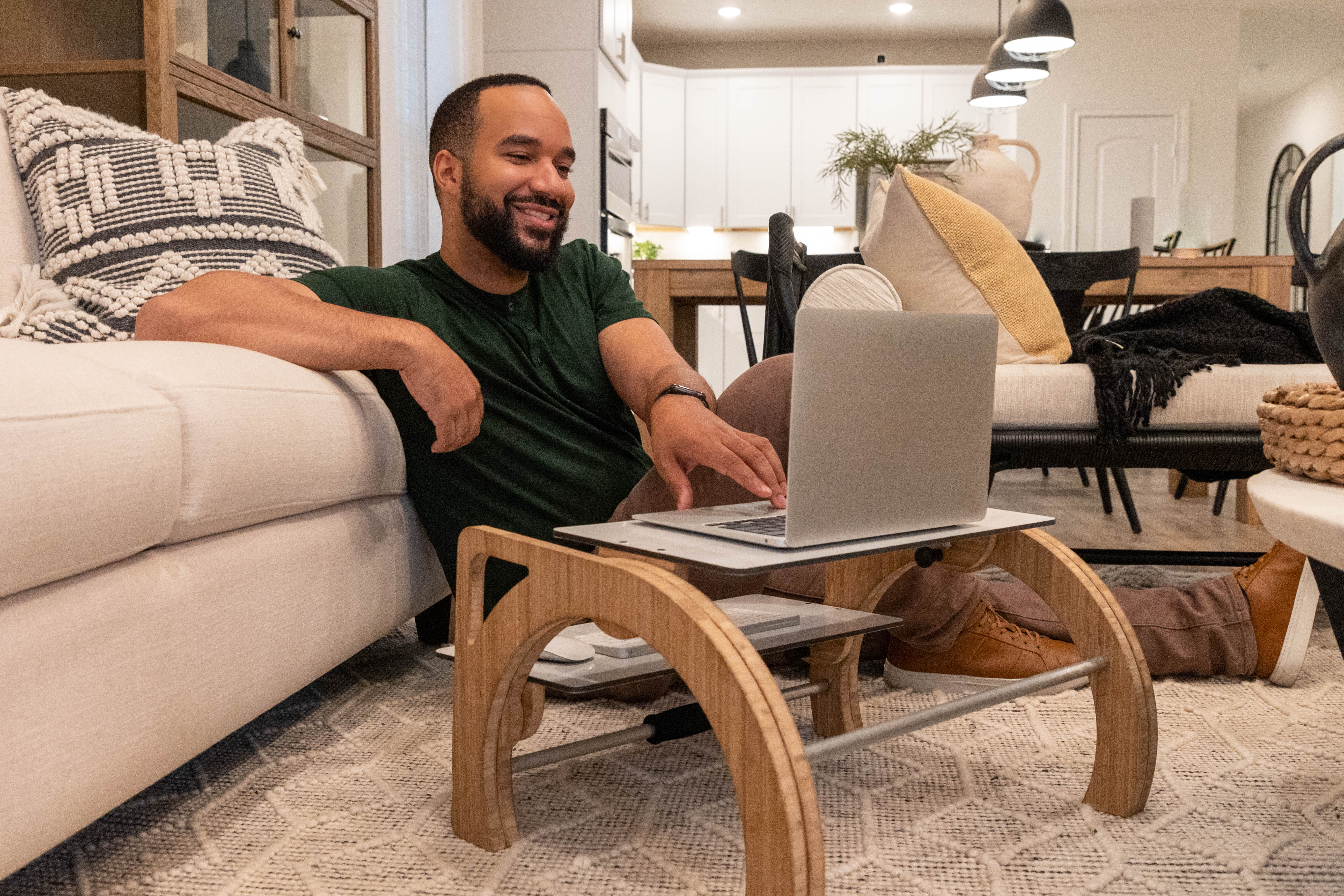 The Lunadesk honestly changed how I work! Being able to move between so many different positions around my apartment made working at my laptop a whole new experience.
Honor Your Evolution
Humans evolved to be on the ground. Children live on the floor. Many cultures value floor sitting.
It's time to return to the positions that our bodies naturally love.
Lightweight & Durable
Despite weighing only 10 pounds, the Lunadesk is crafted from bamboo that's harder than oak or maple. You can confidently rest your elbow on the trays without any wobbling.
Lifelong Quality
The Lunadesk is constructed with bamboo, aluminum panels, and stainless steel hardware, ensuring durability that stands the test of time.
Oversized White Board Trays
The Lunadesk's 10 x 20-inch trays can fit any laptop, and you can draw or doodle directly on them with a dry-erase marker.
Made in the USA
We take pride in our partnership with a Texas-based woodshop that pays a living wage, and we source all our materials from American manufacturers.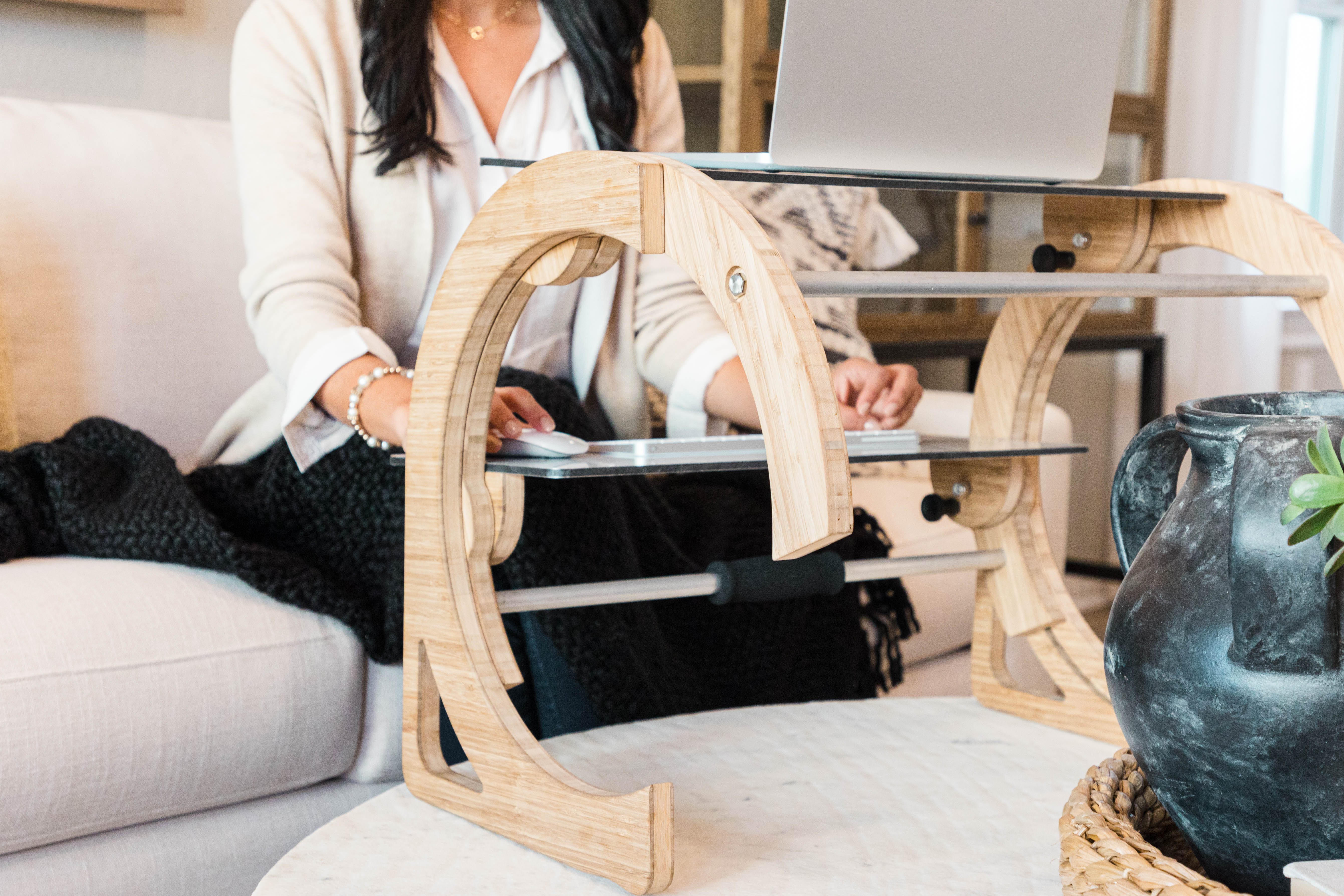 Stay Organized
The Lunadesk's 10 x 20-inch trays are designed to accommodate any laptop, and they double as a canvas for drawing or doodling with a dry-erase marker.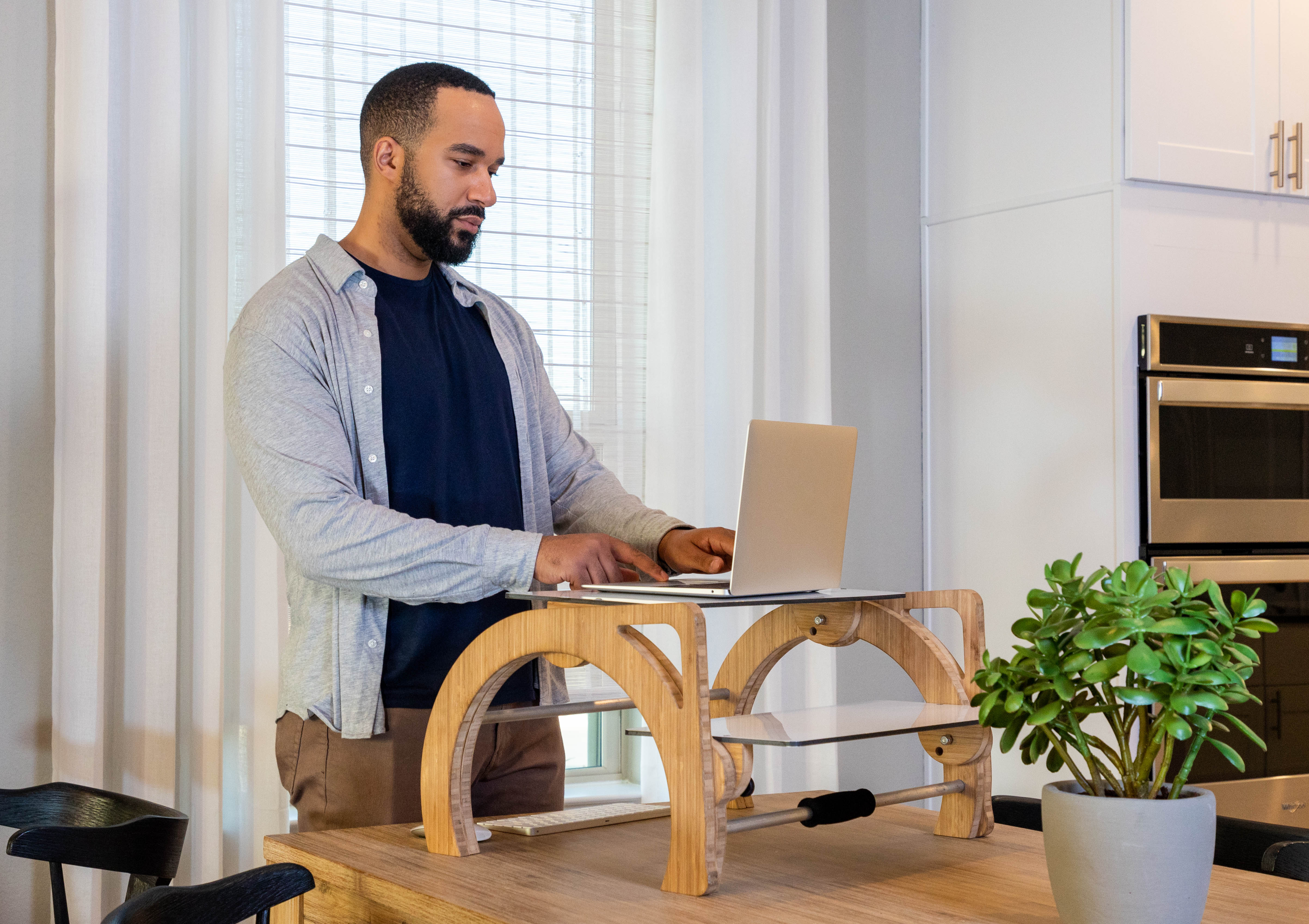 Keep Your Spine Happy
Your head naturally seeks to rise atop a strong, upright spine, while your arms prefer resting with open shoulders. That's why the Lunadesk features two surfaces, effortlessly converting any desk or table into a standing desk.