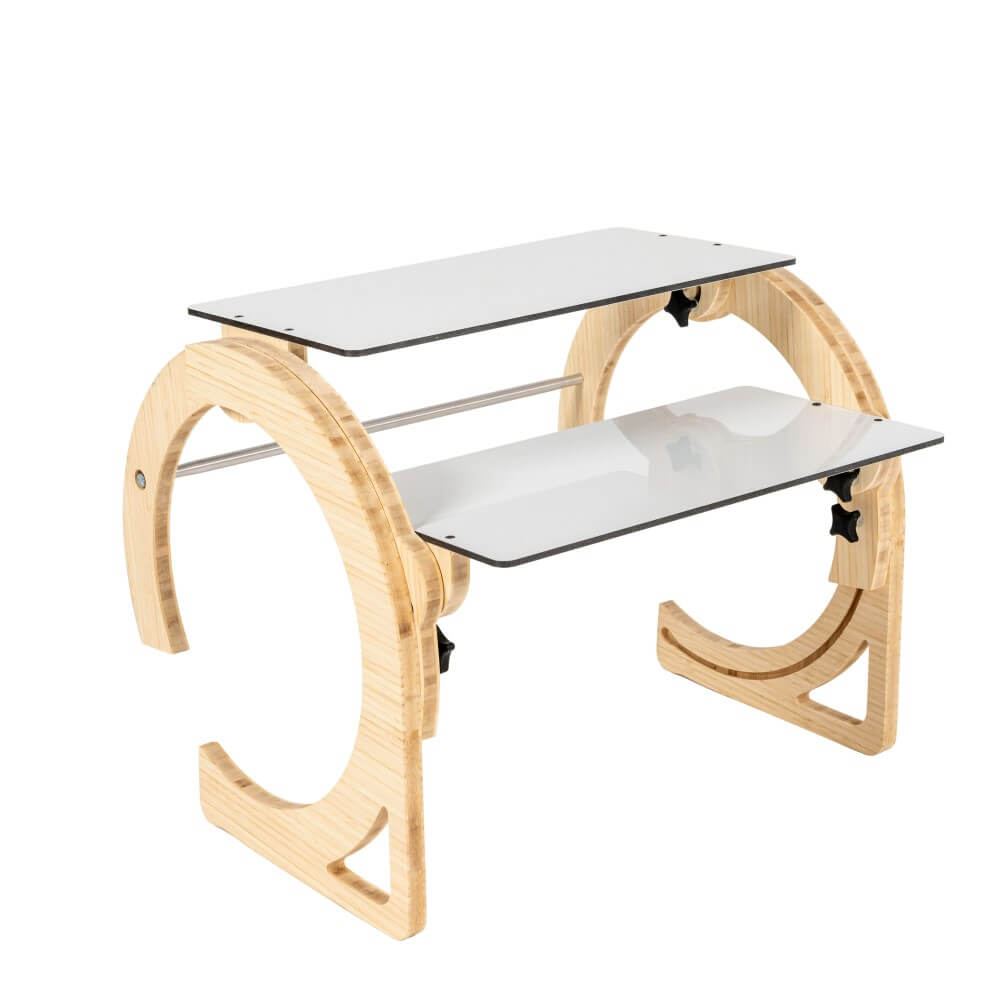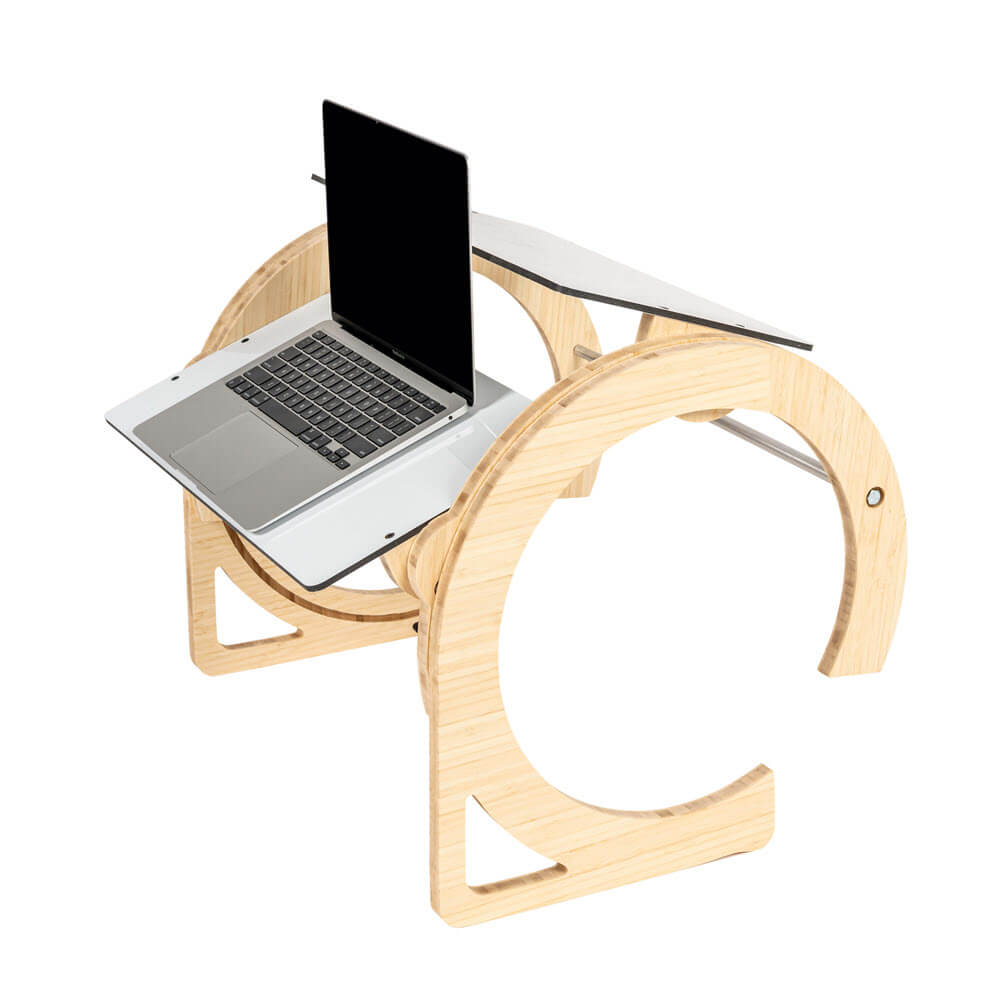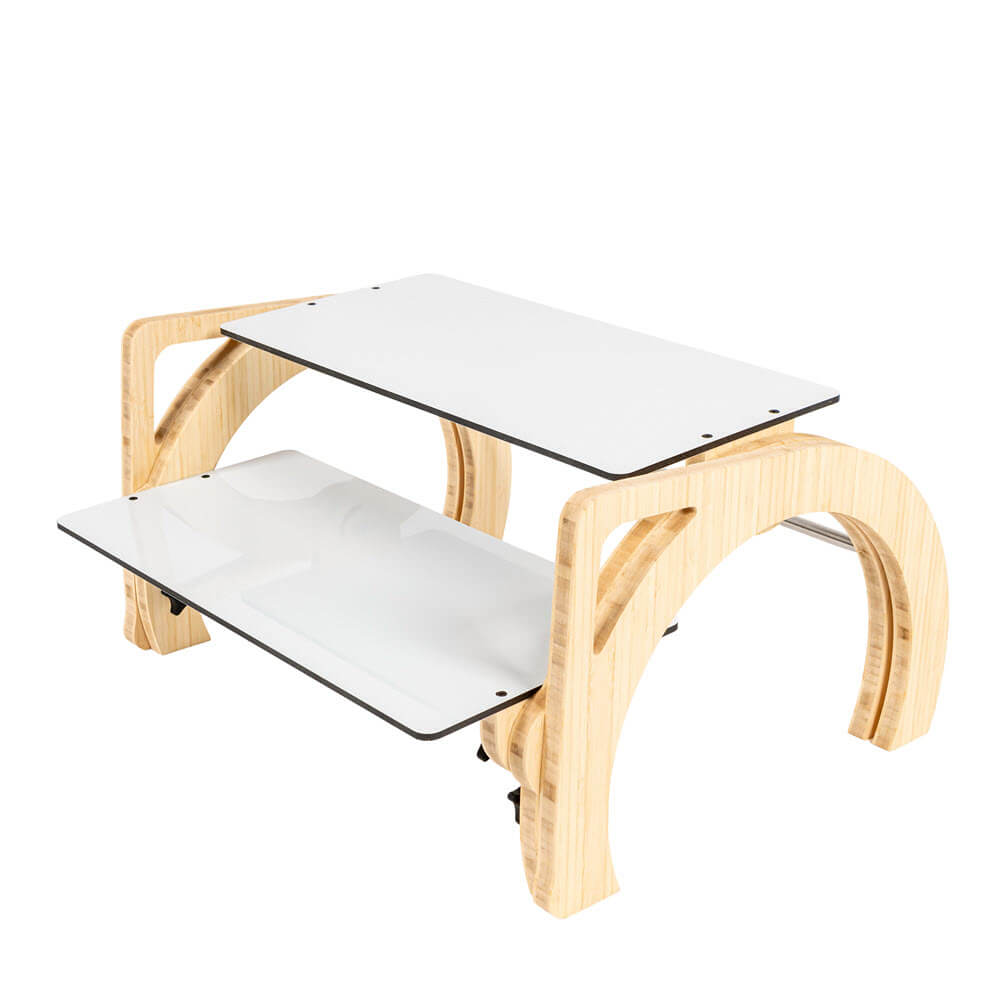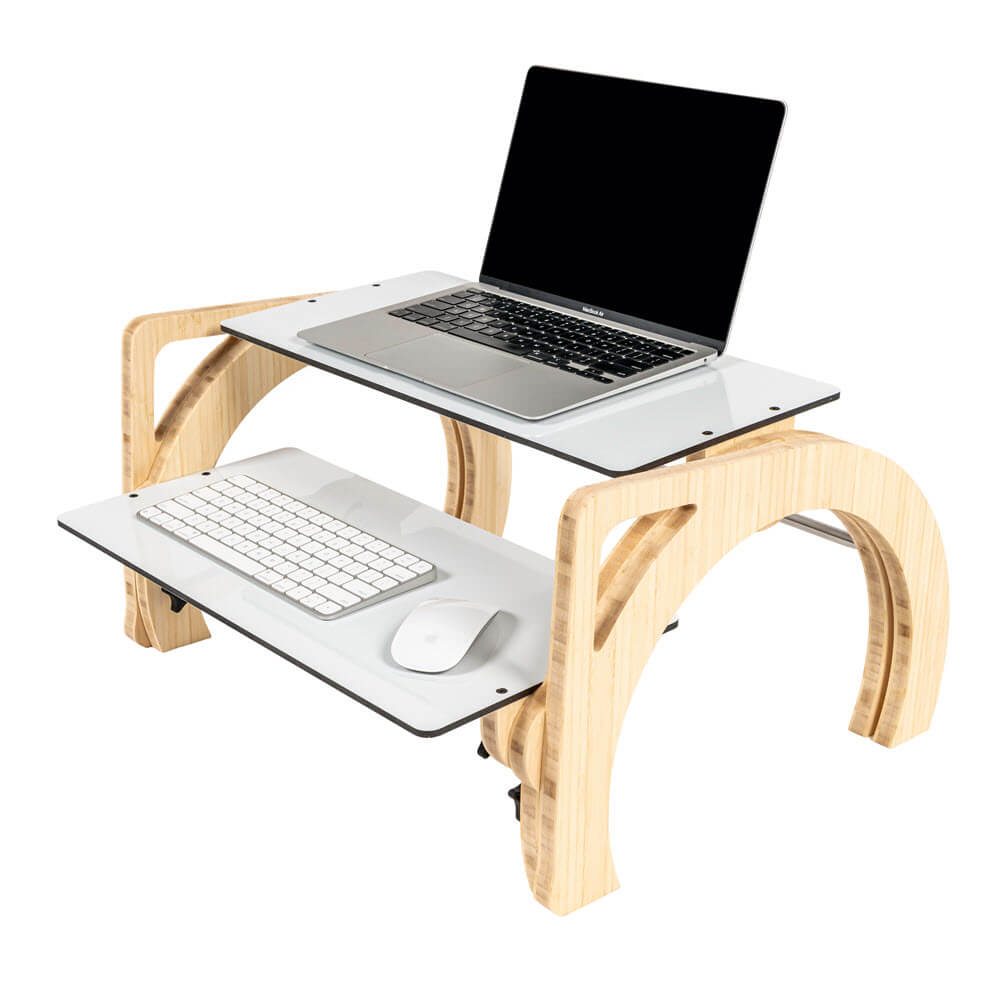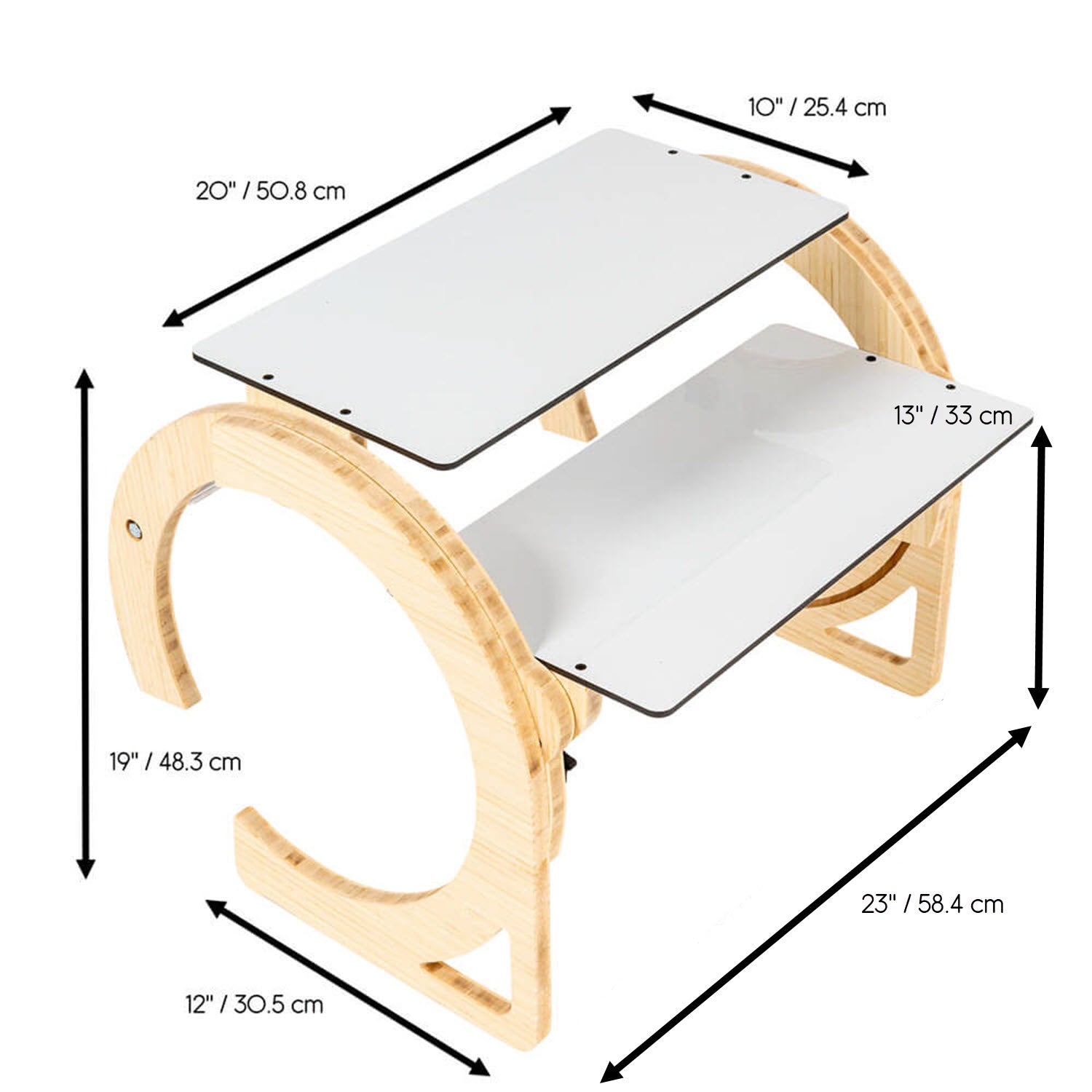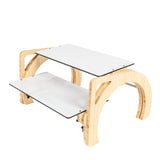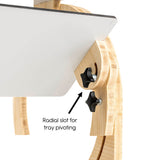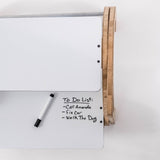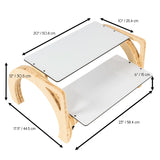 Don't compromise on your wellness with Lunadesk, the only ergonomic laptop desk inspired by Yoga principles and crafted with care for the environment. Its unique design transforms any space – even the floor – into a versatile workspace.
Our desk's signature circular shape can "wax and wane" between full and half moon phases, easily adjusting to various heights and postures.
Accommodating laptops of any size, the dual trays are sturdy, supporting up to 20 lbs. They're not only angle-adjustable for optimal ergonomics, but also double as whiteboards. Jot down ideas, doodle, or create a quick to-do list directly on the surface with a dry-erase marker.
Lunadesk is the ultimate combination of form, function, and flexibility for your workspace.
Frequently Asked Questions

What Size Laptop Fits in The Lunadesk?

Both trays are 10 inches by 20 inches, so nearly any size laptop and tablet will fit on either tray.

Can The Trays Tilt?

Yes. Both trays are held in place by hand knobs that can be loosened to allow them to rotate. The upper tray can rotate up to 45 degrees in either direction; the lower tray can only rotate 45 degrees in one direction.

How Stable Are The Trays?

You can put your hand or elbow directly on the lower tray and apply significant bodyweight and it won't budge. This is because, at rest, the tray is already at maximum rotation in that direction. It can only tilt away from you, not toward you. The upper tray can tilt 45 degrees in either direction, so it can't take any bodyweight, but the pressure exerted by the hand knob is sufficient to hold the tray in place with the weight of a laptop or tablet on it.

What is it Made Of?

The legs are Moso bamboo, which is renewable, rock-hard, and produces more oxygen than any other varietal. The trays are lightweight aluminum composite material that are recyclable at authorized facilities.

What is The Maximum Height?

The Lunadesk can raise a device anywhere from 8 to 19 inches off the ground. This is because you can place a device on either tray, and in half moon, the Lunadesk's trays are 8 inches and 13 inches above the ground, and in full moon, the trays are 14 inches and 19 inches above the ground.

How Do The Legs Rotate?

The inner legs have two T bolts whose heads slide into T-shaped grooves in the outer legs. When the hand knobs on either side are loose, the legs slide together and apart like butter; when the hand knobs are tight, the legs stabilize in whatever rotational position they're in.
Shipping Information

Order Tracking

When your order has shipped, you will receive an email notification from us which will include a tracking number you can use to check its status. Please allow 48 hours for the tracking information to become available. If you haven't received your order within 2 days of receiving your shipping confirmation email, please contact us at hello@thelunadesk.com with your name and order number, and we will look into it for you.

Shipping Locations

We offer international shipping wherever USPS delivers.Your order may be subject to import duties and taxes (including VAT), which are incurred once a shipment reaches your destination country. Ginger Wellness Co. LLC is not responsible for these charges if they are applied and are your responsibility as the customer.

Shipping Rates

Our rates vary as we negotiate with USPS and UPS and as they adjust their prices and zones. Please start the check-out process to view the shipping rate to your address.
Easily Move Between Positions
Make The Lunadesk work for your lifestyle. Easily move the desk between positions to accommodate working at a desk, on the floor, or as a standing desk.
Built-In White Board
Jot down ideas, doodle, or create a quick to-do list directly on the surface with a dry-erase marker.